CASH IS OVER BUT NO DEVELOPMENT; PIPELINE AFFECTED PERSONS HAVE NOWHERE TO GO ONCE PIPELINE WORK STARTS IN KYANKWANZI AND KIBOGA
Monday, August 14th, 2023 | By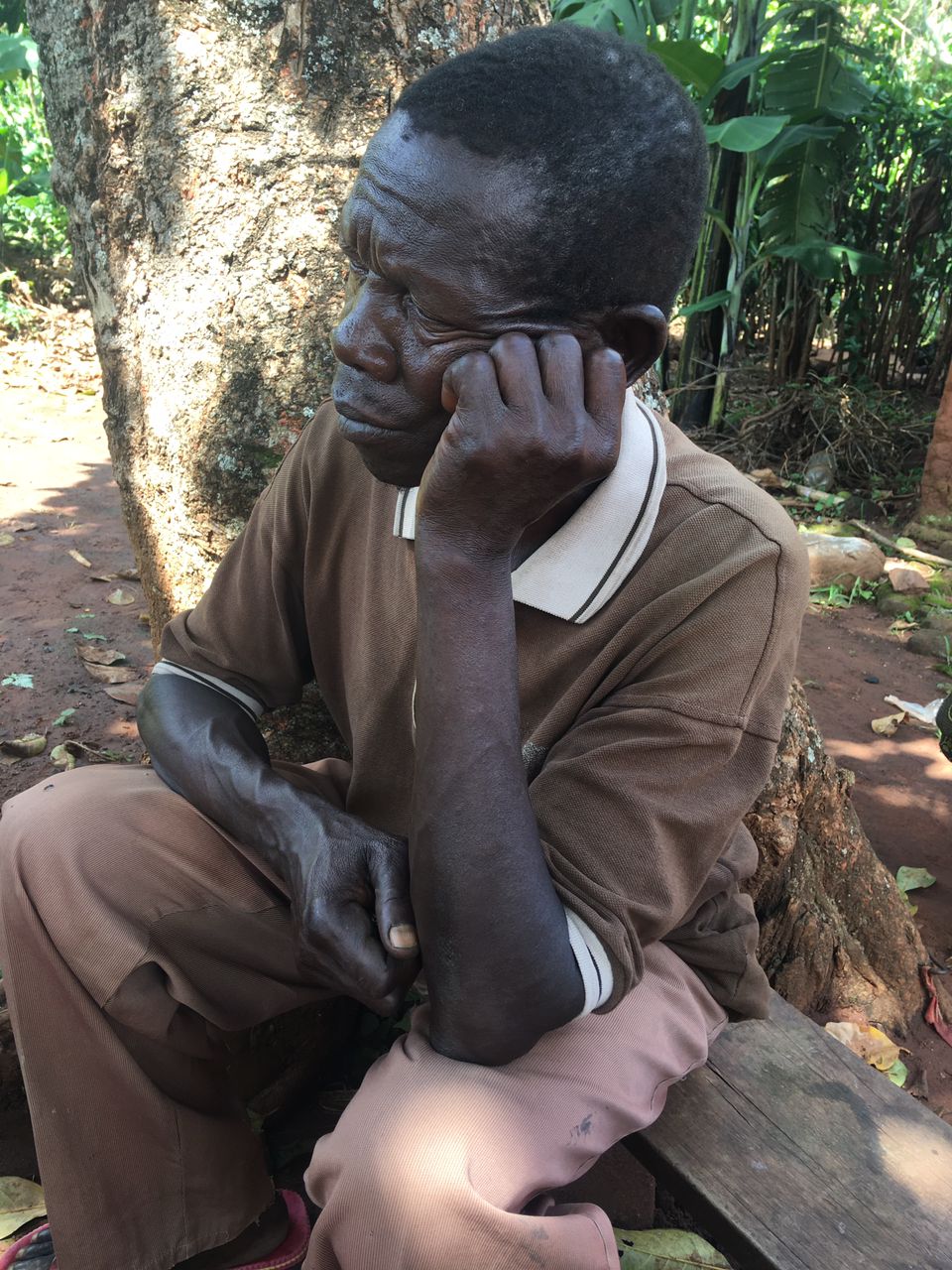 People affected by Hoima-Kampala Petroleum products pipeline in Kiboga and Kyankwanzi districts in central Uganda are pondering the next move once the pipeline works begin after misusing their compensation money.
The Hoima-Kampala Petroleum products pipeline will stretch for 211km from Hoima in Western Uganda to Buloba along Kampala-Mityana road in Wakiso district in central Uganda. The Resettlement Action Plan was handed over to Strategic Friends International.
The residents poke holes in the unsatisfactory land acquisition and compensation process which they say has been characterized by inadequate and delayed compensation, lack of financial literacy programs and lack of guidance on property for property compensation.
Leo Ssebuwufu, one of the affected people from Lwanda village in Kiboga district says due to anxiety for cash coupled with delayed and inadequate compensation, many affected people got loans and by the time the money came, it was unable to replace what had been lost to the pipeline.
"I have no tangible development from my cash compensation. It came at a time I was overwhelmed by loans and it ended up paying the loan," says Ssebuwufu.
Asuman Ssembatya, the Nabidondolo parish chairperson says the sensitization meetings have concentrated in Hoima, Kikuube and Buliisa districts which are hubs of oil activities leaving other districts where the pipelines are passing abandoned.
Ssembatya says the few sensitization meetings have only targeted local leaders leaving people directly affected by pipeline ignorant of how to live a better life after displacement. He notes that as a result, the cash compensation is finished and no livelihood improvement.
"People were not given clear guidance for cash and property compensation. People whose houses were affected have failed to construct new houses because their compensation money was not enough and others misused the money. I wish we know there was an option of property compensation, we would have guided them," said Ssembatya.
Ssembatya said people whose houses were affected and given cash compensation have instead renovated their houses with the hope of getting more compensation from government.
George Matwa, 58, another affected resident from Luanda village says he received his compensation this year in June after more than four years of waiting.
"During the disclosure of my cash compensation, the oil companies only gave me a total figure of my coffee, fruit trees, banana plantation and house that were affected by the pipeline. I don't know how each was valued and I feel I got little money," Said Mr. Matwa.
He adds that, "I feel too weak to start the process of constructing a new house, if I knew of house-to-house compensation, I would have opted for that".
During the community engagement meeting that was organized by the National Association of Professional Environmentalists, NAPE on 1st August this year at Atkon hotel Kiboga, the affected people of Kiboga and Kyankwanzi identified information gap on the whole oil compensation activities as one of the challenges.
They said they have no clear grievance handling channels and the leaders who would be helping address their issues are also ignorant about what takes place.
The meeting that comprised of participants from Hoima, Kikuube, Kyankwanzi and Kiboga districts.
For Hoima and Kikuube, the affected residents said the process of compensation and land acquisition was fair and people have received better houses from government as compensation.
Allan Kalangi, the Sustainability Manager at NAPE said there is need to sensitize affected people especially those in Kiboga and Kyankwanzi on the progress of the pipeline project. He said NAPE will continue organizing sensitization meetings and also through Community Green Radio.
Mr. Kosea Wambaka, the Head of Party and Programmes at Strategic Friends International recently told New Vision newspaper recently that the pipeline will pass through 21 sub counties and will impact 4, 276 individuals. He said 84% of the people have already received their cash compensations in Kikuube, Kyankwanzi, Kiboga and Mityana districts.