COMMUNITY GREEN APPRECIATED FOR ITS ROLE IN THE 2022 KIBOGA HEALTH CAMP
Thursday, January 5th, 2023 | By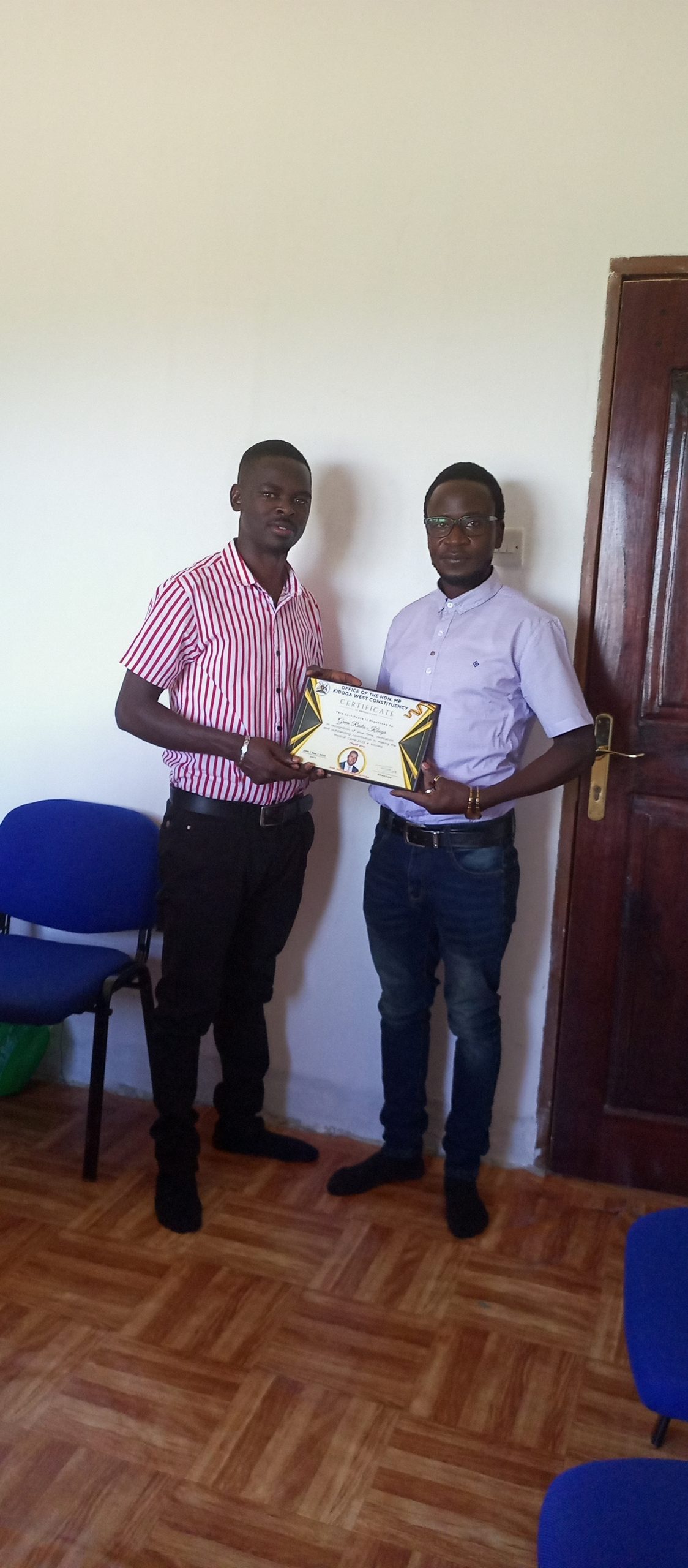 Kiboga West member of Parliament, Abdul Mutumba Ssettuba has appreciated and recognized the contribution made by Community Green Radio towards the recently held health Camp in Kiboga Town. The MP, together with other stakeholders organized a health camp on 17 and 18 December 2022 in Kiboga town and the radio played a central role in mobilizing masses for the camp. Various ailments were diagnosed and treated.
In recognition of the radio's role, the MP has today delivered a certificate of appreciation to the radio. The certificate was handed over to the Station Manager, Julius Kyamanywa by Kiboga Town Council Chairperson Henry Kagali.
While handing over the certificate, Mr. Kagali, who chaired the organized committee of the camp, thanked the radio for serving the communities.
"Honorable Mutumba and I are very pleased with the contribution you made and it's the reason the camp was a success. Your resolve to serve communities is highly commendable", Kagali said while at the radio premises in Kiboga.
The station Manager, Kyamanywa Julius appreciated the MP and the organizing committee for recognizing the work of the radio. He pledged continued support to similar causes that are aimed at empowering communities, especially the vulnerable women, children and the poor.