COMMUNITY GREEN RADIO STAFF AND LISTENERS TRAINED ON USE OF SOCIAL MEDIA
Thursday, March 9th, 2023 | By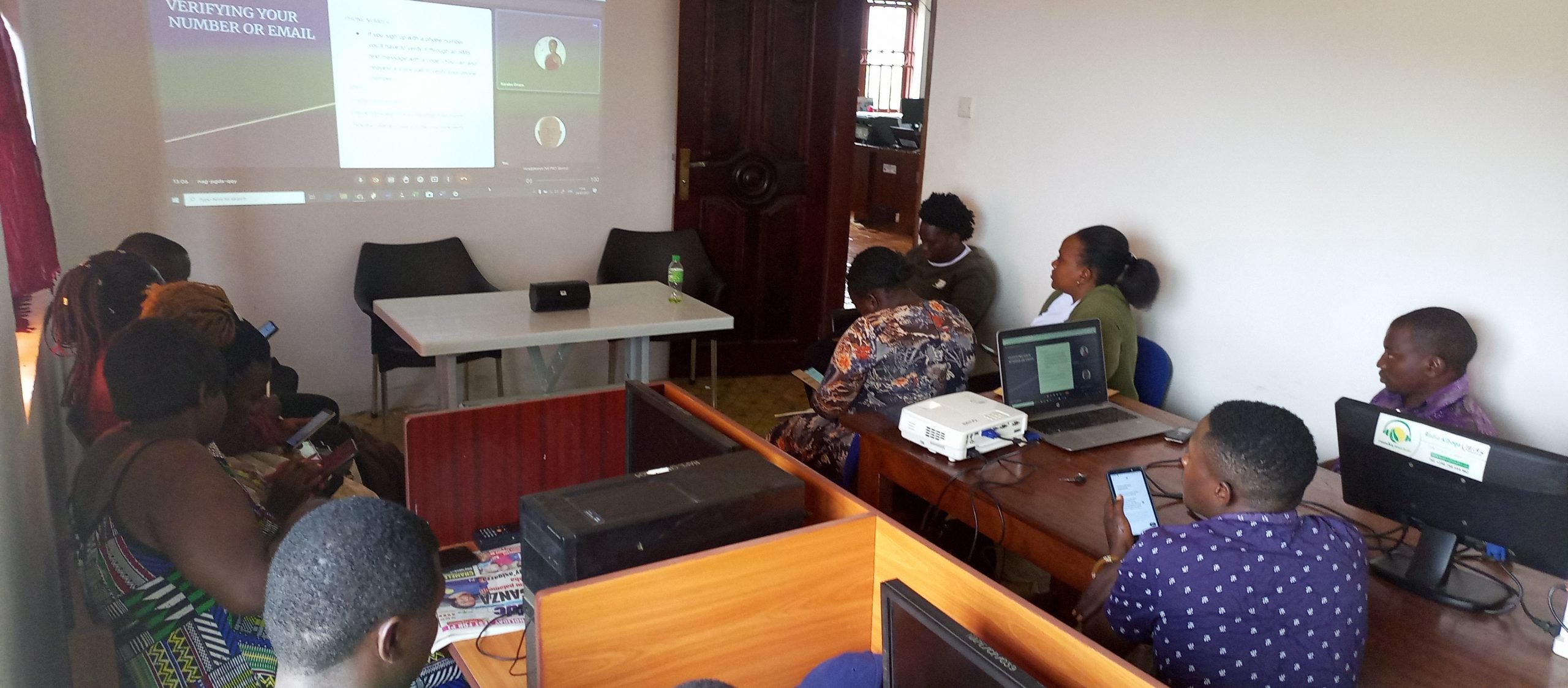 As a way of enhancing the adaptability of radio staff and listeners to the growing technological needs in communication and use of social media platforms, the National Association of Professional Environmentalists last month conducted a training for Community Green radio staff and representatives of listeners on the use of Twitter.
The training was conducted at the radio premises in Kiboga town in central Uganda and was specific on how to use twitter to convey information.
Ms. Grace Kirabo from LWEGA TECH LTD took participants through the use of various tools and features on twitter. These included creating content, attaching images and using twitter space. Twitter space enables individuals to hold virtual meetings, accommodating up to 100 participants.
Allan Kalangi, the NAPE Sustainability School Programme Manager appealed to participants to continue using social media especially twitter to convey messages to distant audiences for advocacy purposes.
"Given the current trend of technological advancement, many people are now using social media to communicate. There is need to learn more about using different social media platforms to help us reach out to far audiences but also to advocate for community good and human rights", Mr. Kalangi explained.
Kalangi assured the participants that the organization will continue organizing more of such trainings to enhance the capacity of the radio staff and listeners in the use of other social media platforms like Facebook, Instagram and YouTube.
Twitter is a free social networking site where users broadcast short posts known as tweets. These tweets can contain text, videos, photos or links.