FAO, EU AND PARTNERS BACK GOVERNMENT PLANS TO RAISE 200 MILLION INDIGENOUS TREE SPECIES TO RESTORE FORESTS
Monday, March 29th, 2021 | By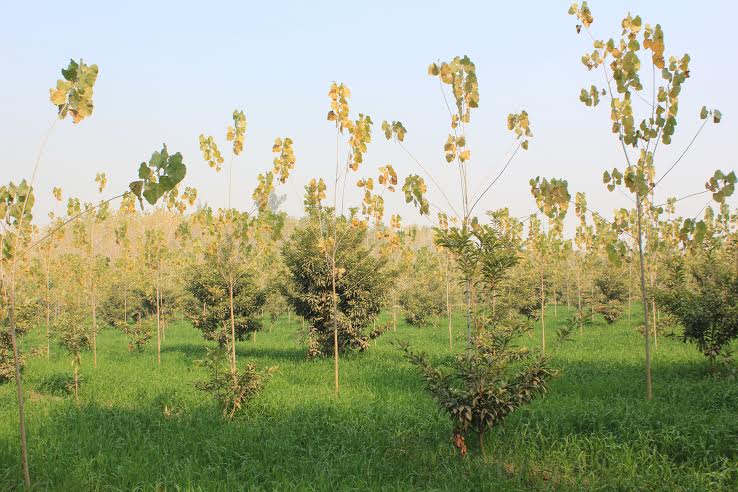 Every 21st March, the United Nations raises awareness on the importance of all types of forests. The 2021 International Day of Forests has been commemorated under the theme "Forest restoration: a path to recovery and well-being".
According to the Food and Agricultural Organization, FAO country representative to Uganda Antonio Querido, the international day of forests is taking place amid covid-19 because there is need to create awareness about restoration of forests on the world.
"It's with this aim that forests continue to strive because it helps mitigate climate change and other factors like floods and soil erosion", said Mr. Querido.
Querido's remarks were made at a national dialogue at Serena Hotel in Kampala, 18th March on sustainable forest restoration.
During the dialogue, Beatrice Anywar Uganda's state for Water and revealed government's plan to plant 200 million indigenous trees for a period of 5 years as a measure to restore forest cover. The minister said there is need for mindset shift and development of alternative sources of energy to safe forests from extinction.
"The mindset of the community should be changed from forest exploitation by closely looking at alternative energy use to achieve sustainability so that we prevent biodiversity loss", Anywar said.
Among the key issues raised during the dialogue, forestry bodies were challenged about restoring forests amid the growing human needs caused by population growth and pressure from communities to improve their livelihoods.
Although forests play a crucial role in poverty alleviation and achievement of the Sustainable Development Goals (SDGs) by making them good for resilient communities and prosperous economies, they are also a home to 80% of the world's terrestrial biodiversity.
Caroline Adriaensen , the European Union (EU), head of development Cooperation said the international day of forests is important for sustainability because of rapid degradation that is causing global warming, forests must be celebrated by sustainably using forest products.
Dean School of Forestry, Environment and Geographical science-Makerere University, Prof. Fred Babweteera, the Keynote speaker said that Uganda's forests are mainly destroyed by Agriculture activities and community settlement leading to deforestation hence climate change onset.
Currently, 25 percent of countries face more forest loss to Agriculture expansion than restoration for the next 2015-2030 but research recommends that the transformation of food production systems that lead to depletion can be tackled through reform policies.
The permanent secretary to the ministry of water and environment, Alfred Okot Okidi supposed that forests are part of our home, food and future but in Uganda, the forests are facing tremendous pressure where restoration process requires joint partnership.
The national dialogue on Forest restoration has been organized by FAO in partnership with European Union and Sweden Embassy to raise awareness about forest restoration as a solution to reviving the lost forest cover and reducing effects of climate change.
National Association of Professional Environmentalists (NAPE) through Forests and Biodiversity program is also currently running a project on Monitoring Ugandan Forests, "increasing the role of civil society in fighting illegal logging" with support from Food Agriculture Organization of the United Nations (FAO), European Union (EU), Government/ Ministry of water and Environment beneath the "Forest Law Enforcement, Governance and Trade" (FLEGT) initiative aimed at reducing illegal logging within the Ugandan forests.
This year the theme "Forest restoration: A path to recovery and wellbeing emphasizes on the importance of education at all levels in achieving sustainable forest management and biodiversity conservation.