Government of Uganda Approves Construction of East Africa Crude Oil Pipeline amidst delayed and unfair compensation
Friday, January 27th, 2023 | By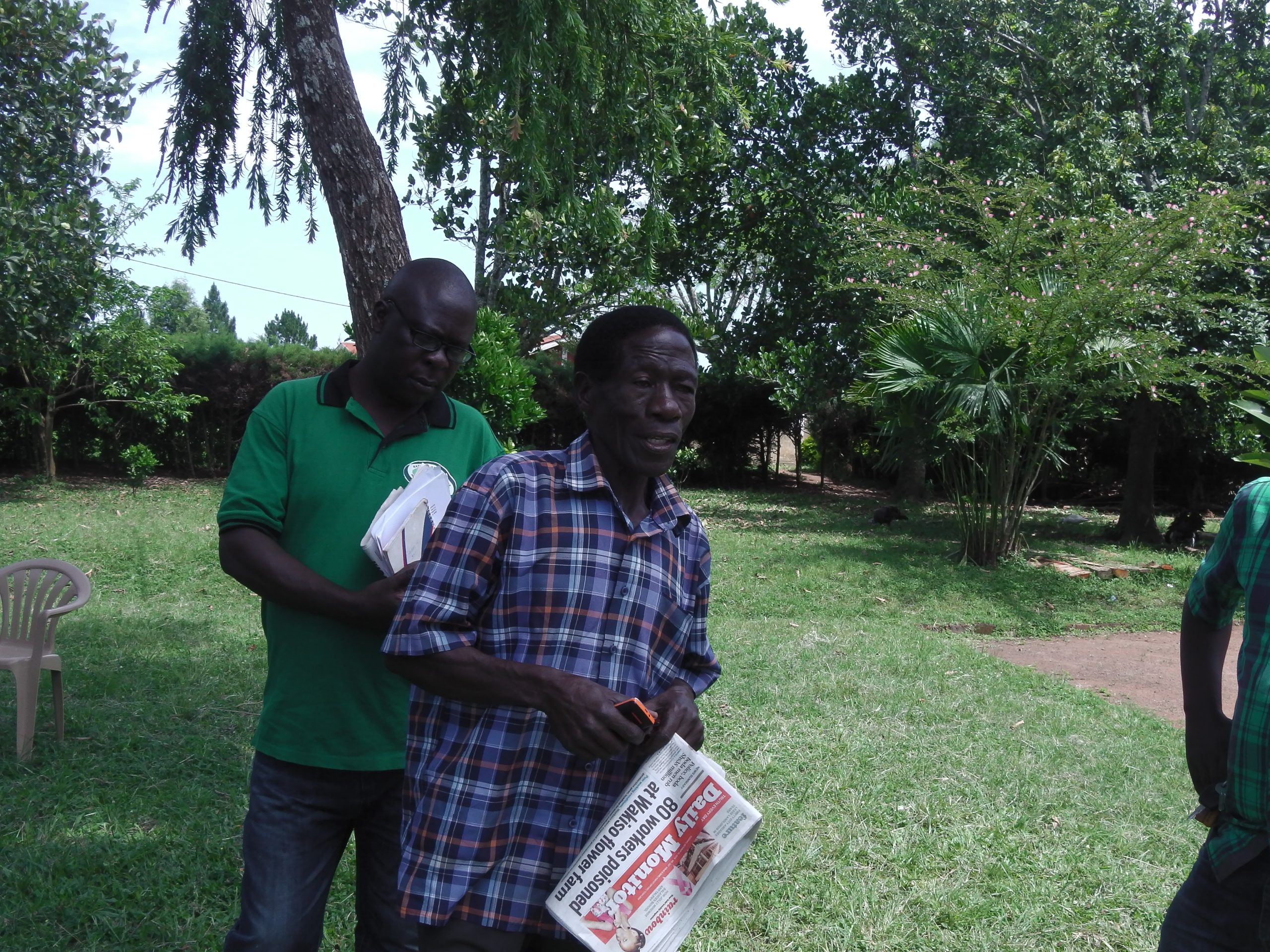 Rev. Fred Musimenta is among the affected persons in Butimba Village, Kizirafumbi Sub County in Kikuube district that have not yet been compensated for their land earmarked for the construction of the East African Crude Oil Pipeline.
According to Rev. Musimenta, he resolved to halt signing of evaluation and compensation forms pending response to his complaints about unfair compensation.
"My property was undervalued and I refused to sign for that little compensation. The evaluation rates that were used were not current, since then nothing has been done," said Rev. Musimenta.
80-year old Norah Kakenge, another project affected person from Butimba village also wonders why the compensation has been delayed and fears that she might die before receiving her package.
"I am staying with orphans. My land was being used as collateral in the bank to get loan for school fees and now I am not able to do it. It has since affected me that I have nowhere to get money from and these delays make me fear that I might die before I receive it," she said.
Eng. Herbert Magezi Mugizi, the Principle Engineer in the Ministry of Energy and Mineral Development – MEMD disclosed that close to 68 percent of the PAPs have already been compensated while the pending compensations are expected to be concluded by the end of 2023
Despite the delays, cabinet has approved the application by the East African Crude Oil Pipeline Company Limited for a license for the construction of the 1,443 km long East Africa Crude Oil Pipeline in Uganda.
Addressing a press conference on 19th February, Mr. Magezi, said the approval of the applicable license now grants the East African Crude Oil Pipeline Company Limited legal access to start actual construction.
Rev. Musimenta says the green light to pipeline construction leaves them in fear that they will be compromised into consenting to the unfair compensation values as they have done to some of their colleagues.
The land acquisition program for the said project was rolled out in August 2018 and the Petroleum Authority of Uganda (PAU) promised to start compensation in early 2021. However, until today, the project-affected persons have not received compensation, even though they were stopped from using their land.
Kikuube Vice Chairperson, Vincent Opio said people's livelihoods and development progress have been affected by delayed compensation urging the government to accelerate the compensation process for the smooth running of the project.