KIBOGA WOMAN MP GIVES TREE SEEDLINGS TO COMMUNITY GREEN RADIO AS THE WORLD MARKS WORLD ENVIRONMENT DAY
Wednesday, June 9th, 2021 | By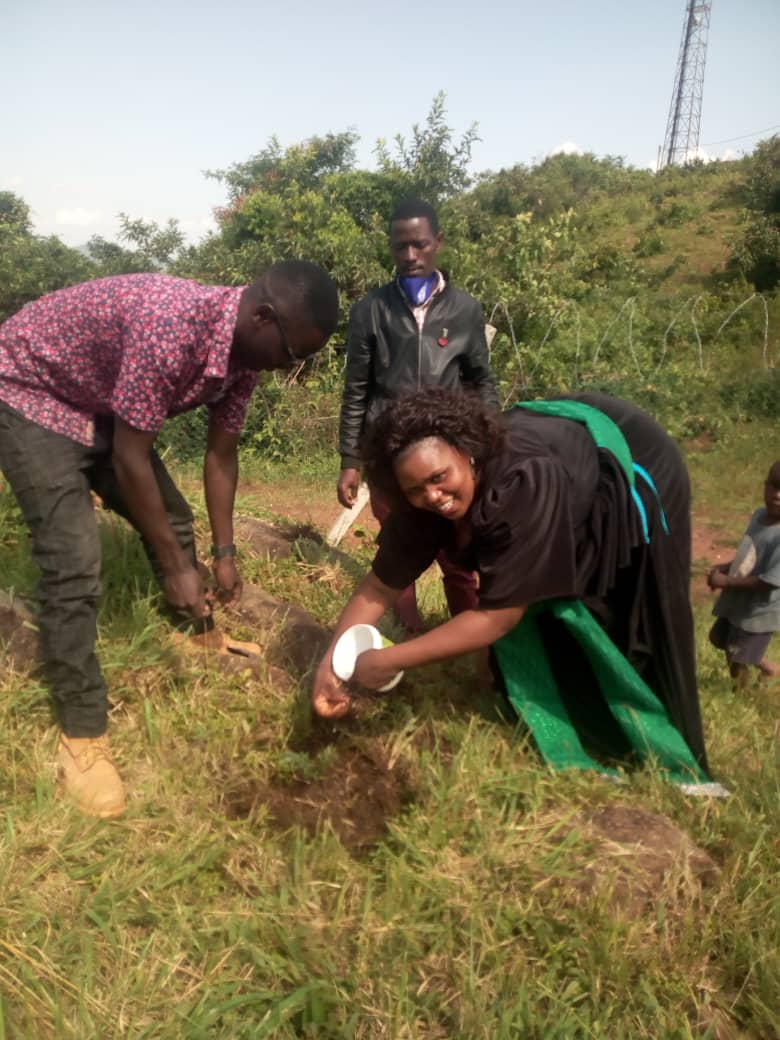 Kiboga District Woman Member of Parliament, Christine Kaaya Nakimwero on Saturday 5th. June handed over 200 tree seedlings to Community Green Radio as part of commemorations to mark the World Environment Day 2021. The handover of the trees took place at the offices of the radio in Kiboga.
While handing over the seedlings, the MP said she's giving out tree seedlings as part of her commitment to environmental restoration and conservation.
"I chose to offer seedlings to organizations and community members as my personal contribution towards environmental conservation," the MP explained.
The MP also said the choice of giving the seedling to the radio was based on the fact the radio is at the center of the community in the district and that the radio put environmental issues at the forefront in their programming.
"This radio has put environmental conservation as a priority in it programming. They are passionate about environmental issues and thus ideal partners in environmental conservation", added Mrs.Nakimwero.
While receiving the seedlings on behalf of the radio, Julius Kyamanywa, the Station Manager appreciated the MP for the offer. He explained that as a radio, they will continue putting environmental issues on top of their agenda.
"We thank you honorable for considering us. As a radio and our mother organization the National Association of Professional Environmentalists, NAPE shall continue offering a platform for discussion on environmental issues", Kyamanywa explained.
World Environment Day is celebrated annually on 5 June and is the United Nations' principal vehicle for encouraging awareness and action for the protection of the environment. First held in 1974, it has been a platform for raising awareness on environmental issue such as marine pollution, human overpopulation, global warming, sustainable consumption and wildlife crime. World Environment Day is a global platform for public outreach, with participation from over 143 countries annually. Each year, the program has provided a theme and forum for businesses, non-government organizations, communities, governments and celebrities to advocate environmental causes.
The theme of this year's World Environment Day is Ecosystem Restoration. Pakistan will act as global host of the day. World Environment Day 2021 will see the launch of the UN Decade on Ecosystem Restoration.
Ecosystem restoration can take many forms: Growing trees, greening cities, rewilding gardens, changing diets or cleaning up rivers and coasts. This is the generation that can make peace with nature.