KIKUUBE DISTRICT LEADERS CALL FOR URGENT REDRESS OF HUMAN RIGHTS ABUSES CAUSED BY HOIMA SUGAR LIMITED
Friday, October 21st, 2022 | By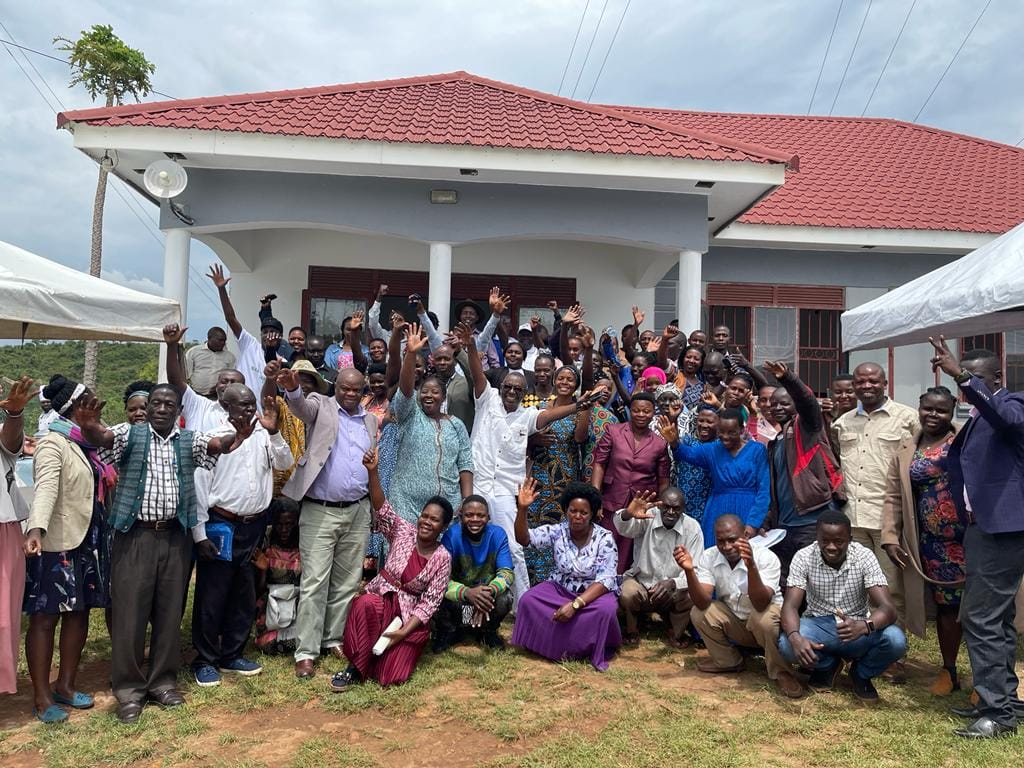 National Association of Professional Environmentalists (NAPE) organised a community dialogue between Hoima sugar limited and evicted residents of Kigyayo camp for Internally Displaced People in Kikuube district leaders.
The meeting aimed at addressing the social and environmental concerns of Kigyayo community mated to them by Hoima sugar limited and create peaceful co-existence.
During a dialogue between Hoima Sugar Ltd, Kikuube district local government leaders and the National Association of Professional Environmentalists (NAPE), the Muziranduuru Village Chairman, Mr Edward Tumusiime, said that since this year began several cases of defilement and rape committed by Hoima sugar workers have been reported but following them up is hard because culprits are hard to identify and trace.
"Since January this year, I have registered three defilement cases and one of rape. But when we report to police, they tell us that when we see the culprit we report but this is hard. The women and girls are waylaid from the sugarcane plantations in wee hours and since most of the workers are strangers, the victims can't easily identify them. Our women and girls need protection from these ruthless people," he said.
Florence Buga, 56 said her daughter in-law was raped while on her way home through the sugarcane plantation by suspected sugarcane workers in 2021 but the case has failed to proceed to court due to lack of money.
"My daughter in-law came back bleeding and weak and she told she has been raped. I went to court but it has not helped me much because I failed to trace the culprits. But Hoima sugar employers are not helping us to save our women and children," Teary Buga told the leaders during the dialogue.
John Kyosimire 46 said his two daughters disappeared and highly suspects that they were taken by Hoima Sugar workers. He said he reported the matter but nothing has been done.
"My two daughters disappeared a year ago. One came back last month with a child while another is still missing. When I tried to call the person who purportedly took her, he threatened to bring her back dead if I keep following him. I don't know what to do," said Kyosimire during a dialogue.
Steven Buryahika, the representative of the evictees, says that the locals have suffered enough with lack of social amenities and blamed the government for abandoning them.
"The roads were spoilt by the sugarcane molasses dumped by Hoima sugar and the only access roads to the camp go through sugarcane cane plantations which make women and girls vulnerable to rape and defilement," he said
He added, "The water sources have been contaminated with molasses and acid from the Hoima Sugar Limited Factory and it is not safe for home use. The government needs to provide us with safe water."
Dorothy Ajwang, the Kikuube District Chief Administrative Officer says that she was shocked with the situation she found at the camp and that she did not expect citizens to live in such a situation.
She demanded a dialogue between the evictees and Hoima sugar LTD to get a way of helping the locals to ensure co-existence and promised that the district would get a way of helping the evictees with social amenities.
"I am shocked by the situation I found here. I am also disappointed that Hoima Sugar Limited is acting inhumanly towards the people they found here. Instead of advocating for peaceful co-existence, they are harassing them. We must have a leaders' dialogue meeting with the proprietors of Hoima sugar limited to ensure that these issues are solved," said Ajwang.
The district chairperson, Peter Banura blamed the abuses mated on evicted residents to corruption tendencies by some district leaders. He said Hoima sugar workers listen to specific leaders at the districts who have been silenced by bribes from Hoima Sugar Limited to keep mute on issues affecting the local communities.
"We are having a challenge that the Hoima sugar employers have become unruly because they only listen to a click of leaders and disrespect others. That's why they failed to show up in this dialogue meeting and just sent their Public Relations Officer," Banura said.
Richard Basemera, the Assistant Public Relations Officer promised to submit the concerns of the local to the company management to have a way forward.
Joan Akiiza, Ms Joan Akiza, a NAPE Legal and Policy Officer said that the leaders were able to come on ground to interface with the affected communities to find a solution to the challenges and co-exist peacefully.
She said developments are good but they should benefit the host communities and is hopeful that the leaders will take action on the issues raised.