MINISTER COMMENDS COMMUNITY GREEN RADIO FOR THE EFFORTS IN THE FIGHTAGAINST COVID 19
Wednesday, October 27th, 2021 | By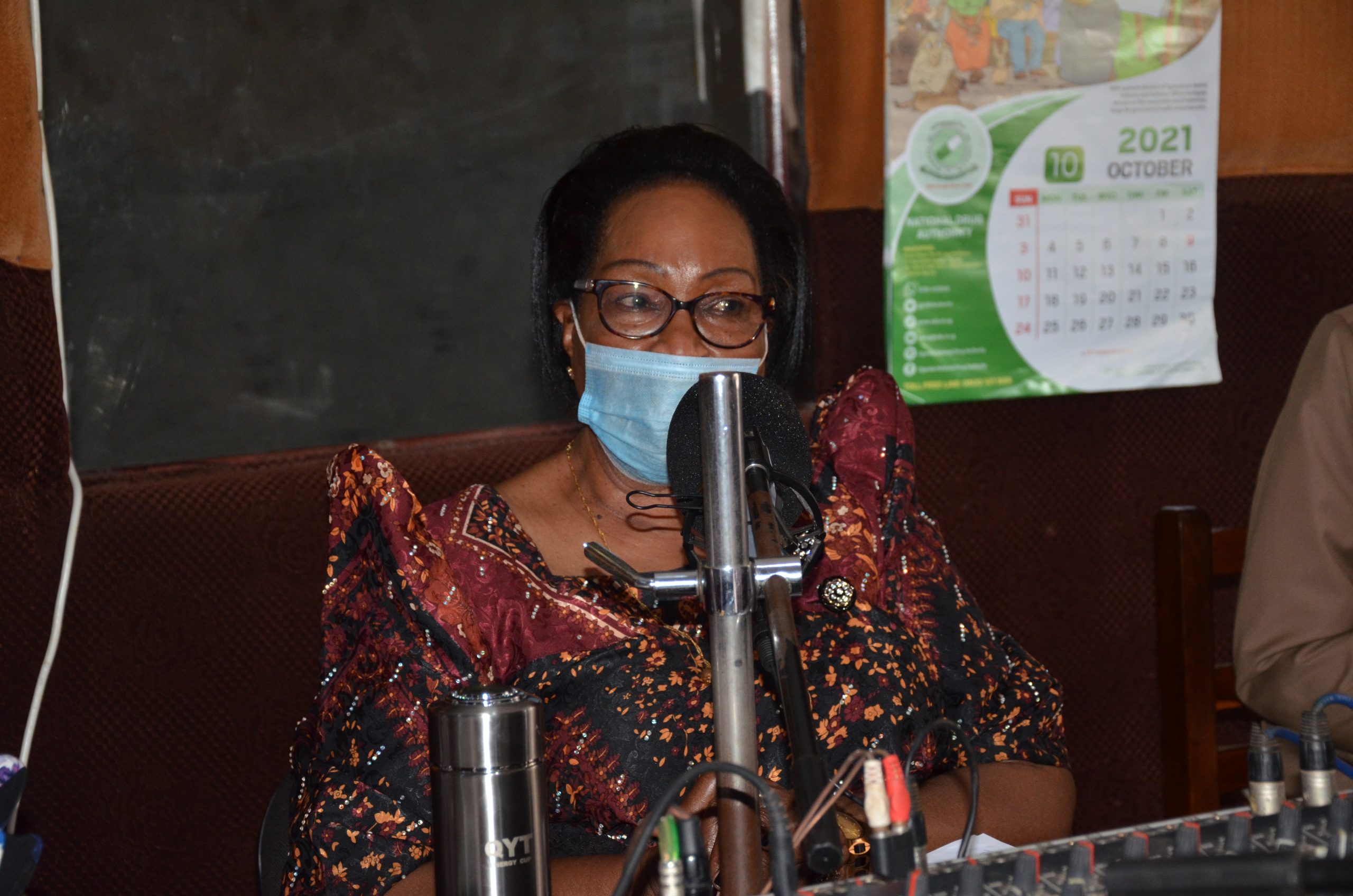 Ugandan Minister of state for Information Communication Technology (ICT) and National Guidance Mrs. Joyce Nabbosa Ssebugwawo has commended Community Green radio for its efforts in the fight against COVID-19 pandemic that attached the country early last year.


"Let me take this opportunity to thank this radio for helping government by passing on the message of hard work, encouraging masses to conserve the environment and most importantly mobilizing citizens to fight COVID-19", the minister said.
The minister's comments were aired last Friday when she visited the Radio in Kiboga District. The visit by the minister was part of her routine checks to assess how government departments are using the free airtime that media houses were instructed to offer.
During the visit of the radio, the minister was accompanied by the District Chief Administrative Offer, CAO Mr. Edward Musingye, the District vice chairperson Mr. Moses Ssenjogera and the Resident District Commissioner, Badru Ssebyala.
While at the radio, the minister held a radio talk to mobilize the masses to embrace government programs, especially the ongoing vaccination against COVID-19 in the country.
"I want to appeal to all the people listening to me now that let's all embrace the ongoing vaccination. It is for the good of all us as a country," said the minister while in the studio of 103.9 FM.
The minister called on the community members to embrace all available economic empowerment programmes introduced by the government.
"Let's all welcome and engage in the available poverty eradication programs like the Parish Development Model and other programs that target youth and women," explained Mrs. Ssebugwawo.
Uganda Communication regulator, Uganda Communications Commission, UCC in April 2014 directed media houses countrywide to offer free airtime for government to mobilize citizens for development.