MINISTRY OF WATER AND ENVIRONMENT, NAPE, WAU ROLL OUT CAMPAIGN TO MOBILISE STAKEHOLDERS TO CONSERVE THE ENVIRONMENT
Thursday, March 9th, 2023 | By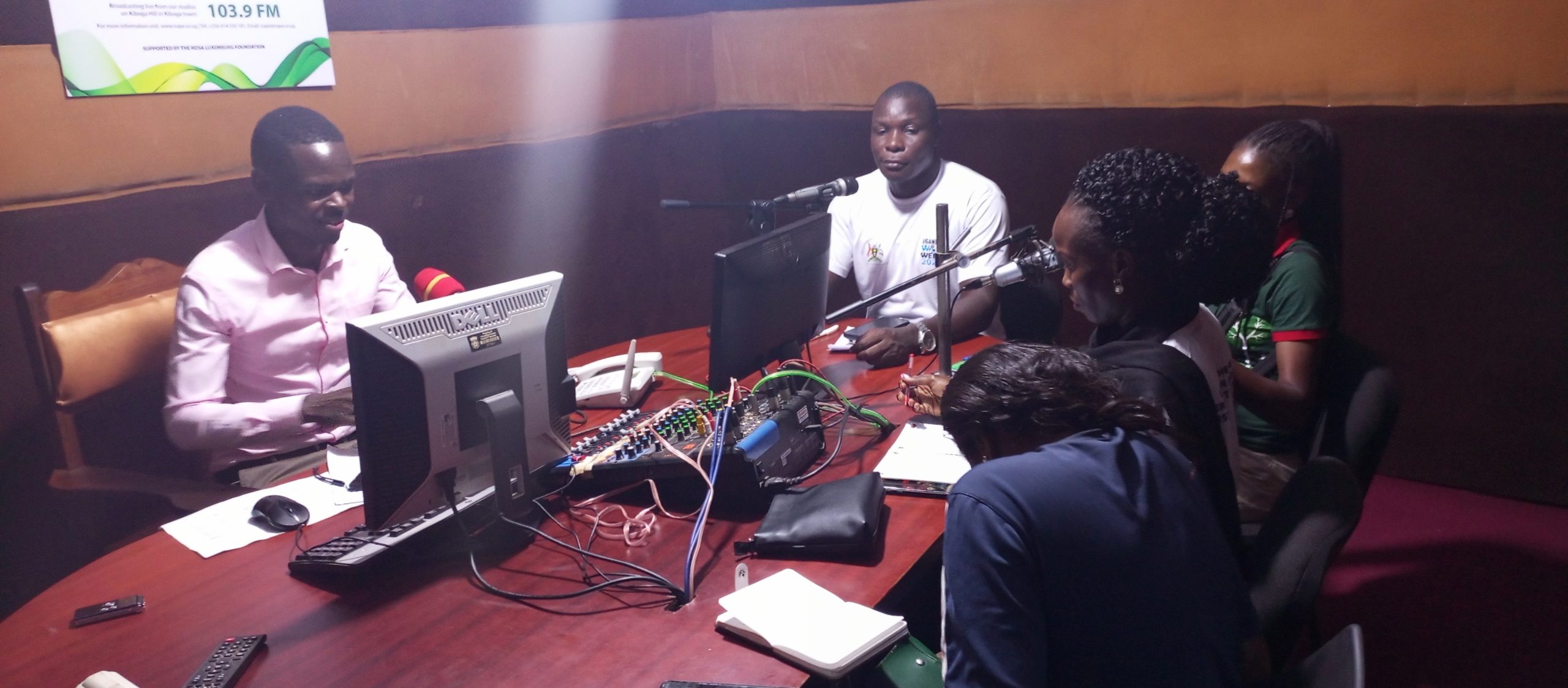 The ministry of Water and Environment, National Association of Professional Environmentalists(NAPE) and Walkers Association of Uganda are on a campaign to remind Ugandans to conserve the environment. The campaign entails an annual water and Environment week, code named "Uganda Water and Environment Week (UWEWK)". It is a weeklong event that is organized annually by the Ministry through the Water Resources Institute. Since its inception in 2018, the event seeks to contribute towards the attainment of Sustainable Socio-economic Transformation and achieving Ugandan National Development Plan and vision 2040. The week provides an interface between sector actors and other stakeholders for knowledge exchange, dialoguing, learning for improvement of Uganda's water and environment resources.
"People have forgotten their role in conservation and this event (Water and Environment week) is meant to remind citizens that it's their role to protect the environment", said Mr. Babi Gerald from the Ministry of Water and Environment while on Community Green Radio on March 6th, a day before a community clean up exercise in Kiboga town Kiboga District.
This year's week, that runs between 12th and 17th March will explore the linkage between climate resilience and economic growth in emerging challenges in management and development of water and environment resources, and the need for a systematic review of links, policy options and knowledge gaps. It will also explore the balance between pre-disaster and post-disaster investment needs to be examined more explicitly, Innovative financing to improving access to capital for medium and long-term investments in Water and Environment developments with the implementation of measures to support climate resilience infrastructure and a better understanding of which tools work well for vulnerable populations and recognizing that different tools might be needed to respond to different needs.
This year, through Walkers Association of Uganda, the campaign involves a 270km walk for water and environment for climate resilient development from the King Fisher Development Area, Kikuube District to the Ministry of Water and Environment in Luzira, Kampala via the North Western route from 27th February to 10th March, 2023 a distance of approximately 320 Km. The objective of the walk is to provide an understanding of the role of Water and Environment resources in contributing towards the climate resilient development and Socio-Economic Transformation of Uganda.
RATIONALE OF THE 270KM WALK
Due to the existing and emerging issues such as Oil and Gas Development and its adverse environmental impacts in the Albertine Graben, Pollution from industrial activities, Encroachment on the water, wetlands and forest (Bugoma CFR) including other biodiversity and the exertion of pressure on natural resources by the communities and Refugees in refugee hosting communities. It is viable that the communities, developers, CSOs, NGOs, Religious and Cultural Institutions, industrialists, government institutions, schools among others come together and dialogue on the issues and provide solutions and as well showcase the interventions towards mitigating the impacts of climate change, adapting to climate change and sustainable co-existence with the environment.
The radio talk show on Community Green Radio was attended by Ms. Florence Naiga, the climate change Officer at the Ministry of Water and Environment, Ms. Margret Nanyonga, Forestry Officer Kiboga District and Ms. Nakandi Zainabu, the Senior Environment Officer Kiboga District.
During the show, Ms. Naiga said Uganda is under obligation to fight climate change given the country's position in international climate platforms.
"Uganda is a member of the COP (conference of parties) where member countries have nationally determined contributions. As Uganda, we are obliged to fight deforestation through afforestation to help in carbon capture", Ms. Naiga explained.