NAPE launches a photo story of voices of women who were resilient during the COVID-19 period
Thursday, March 4th, 2021 | By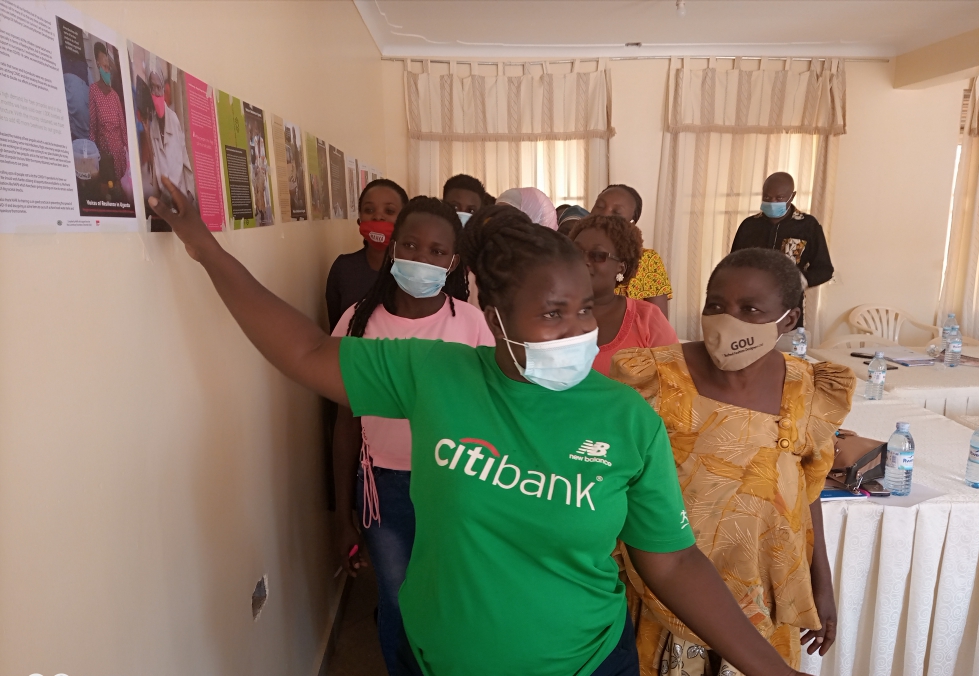 The National Association of Professional Environmentalists, NAPE has launched a photo story comprising of stories of women who were resilient during the troubling time of COVID -19 in Uganda. The women, from various parts of the country were interviewed on how they survived and sustained their lives during the Covid-19 period and its associated restrictions.
The photo story album features women from Kalangala, Kiboga, Kyankwanzi, Kikuube, Hoima and Buliisa districts. It highlights activities the women, especially rural women, have been involved in to sustain their families.
According to Allan Kalangi, the Manager Sustainability School Programme at NAPE, the photo story was done to share experience and good practices of the rural women to motivate other women in other areas on how to survive during hard times.
"We embarked on this project to draw practical lessons from rural women so as to help other women understand that they have power to deal with such issues, especially promoting food security and improved livelihoods," explained Kalangi.
During the launch in Kiboga in February, attended by majorly rural women, the NAPE Executive Director Mr. Frank Muramuzi explained that the photo story will act as a learning tool for community members world-wide on how to survive during hard times. Muramuzi explained that Women stand at the centre of survival of society.
"This photo story will act as evidence that communities, especially rural women, can sustain themselves during turbulent times. The stories of the women in the photo album clearly demonstrate how women are the engine of society but also can act as learning materials for communities," Mr. Muramuzi explained.
The photo story was compiled by NAPE in partnership with Rosa Luxemburg Foundation.