NAPE'S SUSTAINABILITY SCHOOL VILLAGES CLOSES 2021 WITH ADVOCACY DRAMA EXHIBITION
Monday, January 10th, 2022 | By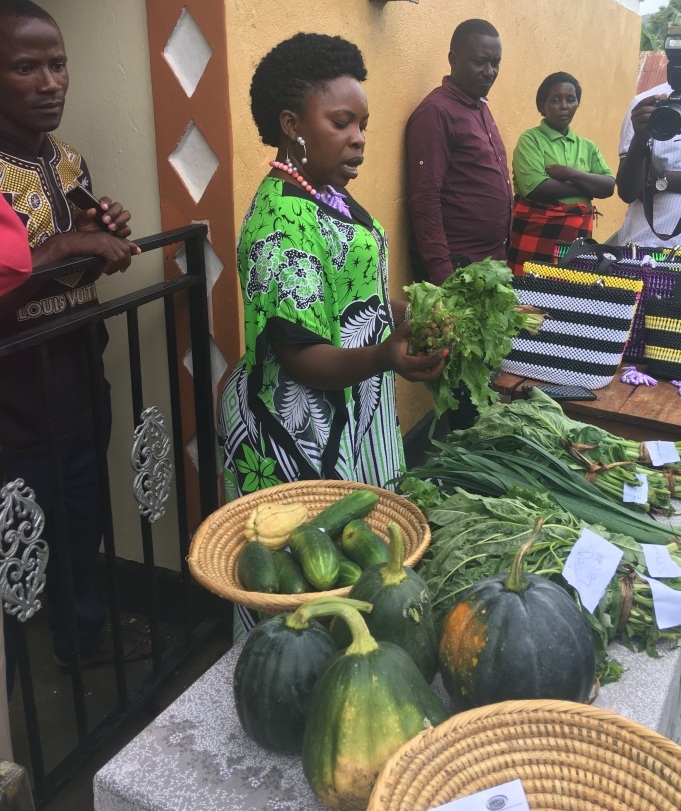 Every year, National Association of Professional Environmentalists (NAPE) under Sustainability school program holds evaluation meeting with its sub grantees and Community Green Radio listeners clubs.
This year, the evaluation was held in Butimba village in Kikuube district in a learning exchange that was attended by sustainability school members from Hoima, Kikuube, Buliisa, Kiboga, Kalangala and Kyankwanzi districts in November.
The exchange was aimed at evaluating the activities undertaken by the sustainability schools, and sharing experiences and learning by members. It was mainly focusing on drama and food exhibition where the members showcased food they are growing to promote food sovereignty and conveyed their challenges through advocacy drama.
Rev. Fred Musimenta, the chairperson of Butimba Sustainability Conservation Association said the host communities are faced with violation of their rights related to no or poor compensation of their lost property to developments, high cost of living, environmental degradation and land grabbing which the communities need to fight against.
He said NAPE has played a big role in organizing communities into sustainability villages and strengthening them to stand up for their rights through capacity building and empowerment.
He said a lot needs to be done now that the challenges related to oil infrastructure development are surging and called on NAPE for continued support.
Kemigisha Sylvia, the chairperson of Kaiso Women's Groupsaid the group uses advocacy drama to convey the challenges the women go through and how to overcome them.
She explains that through advocacy drama, they have been able to have their voices amplified by acting at public functions such as Independency day, women's' day and it has attracted government attention.
Kemigisha noted that the group has embarked on vegetable gardening after COVI-19, floods, poor fishing methods in addition to the effects of oil exploration affected fish catch leaving women with no other source of livelihood.
Joram Basiima, a member of Kigaaga Oil Refinery Women Development Association says the the group was formed in 2016 with support from NAPE. He said being near the oil refinery, they are the most affected by the developments.
He explained that the oil companies and government are frustrating the host communities with unfair compensation, loss of livelihoods and difficulty in accessing land titles.
He said the group is using drama as a tool of expression since it has an emotional attachment in changing people's life style.
They said whenever opportunity comes in to meet government officials and other stake holders at both district and national level, they do express their grievance, challenges, achievements and their requests through music dance and drama.
Kasirye Sam, from ROSA Luxemburg said he was happy that the groups that were formed 10 years back were vibrant and working towards promoting human rights and environmental conservation and that the groups were breading community leaders and activist.
He said though donors have been greatly affected by COVID-19 leading to reduced funds, ROSA commits to continued support for the groups and their activities. Allan Kalangi, the sustainability school manager the day's evaluation was done through advocacy drama and exhibition as a way of sharing experience.