NEW MEMBERS OF COMMUNITY GREEN RADIO LISTENER CLUBS ENTINCED TO ENGAGE IN GOOD CONSERVATION PRACTICES
Thursday, September 19th, 2019 | By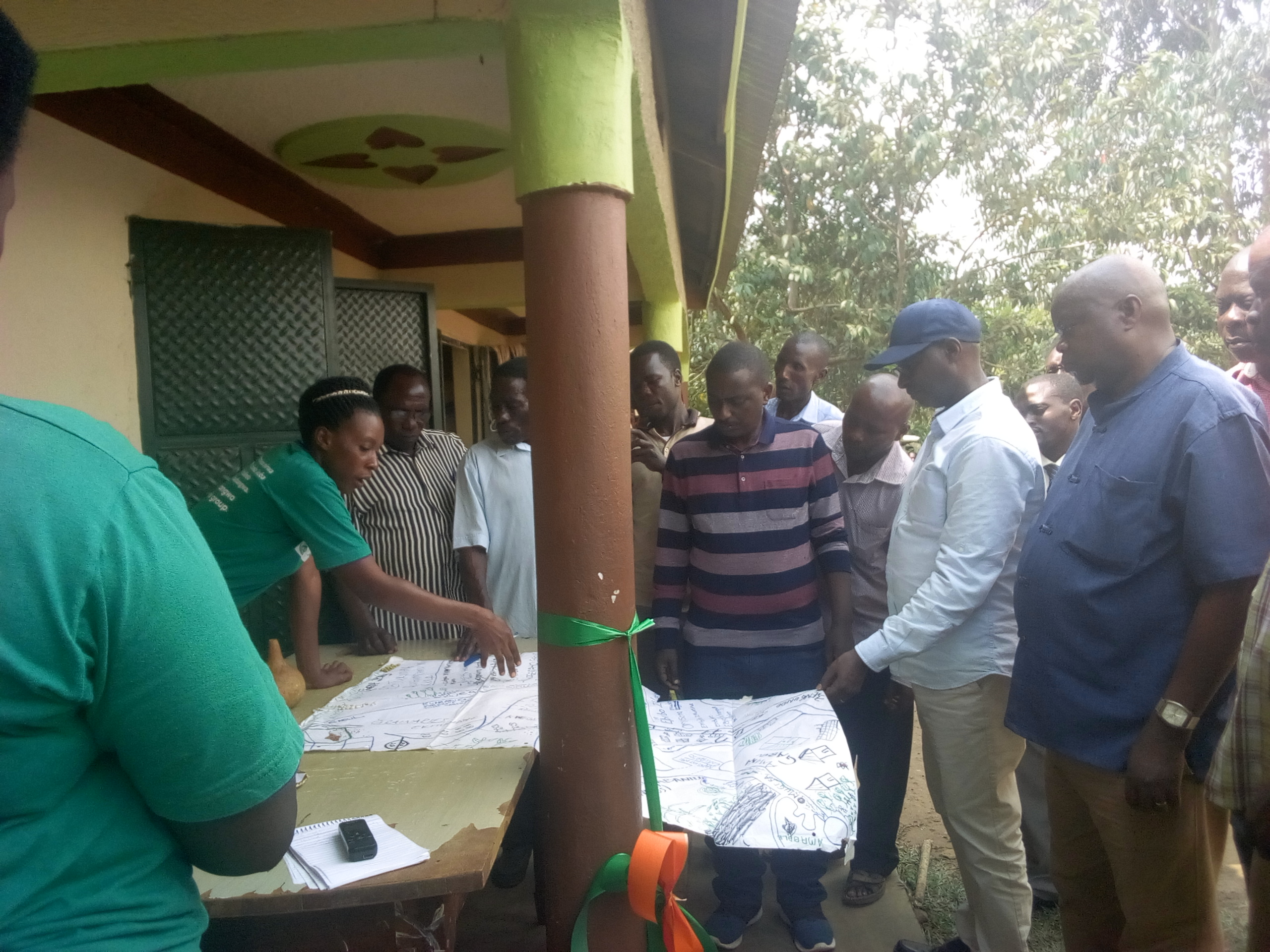 New members of Community Green Radio listener clubs in Kyankwanzi and kiboga Districts have been enticed to engage in activities that promote environmental conservation and improved livelihoods.
During a meeting between Community Green Radio staff and Listeners from Lwamata, and Nabidondolo villages, the listeners said they are motivated to do more to conserve the environment and change their lives economically.
"Most of us were not aware of the values of conserving the environment and now the radio is opening our eyes to some of these things", explained Joseph Kisuule a member of Lwamata listeners' club.
Ms. Janat Kengonzi, the mobilize of Lwamata Listeners' club says that apart from raising indigenous plant and tree seedlings, as a club they have also established a poultry project that has 15 active members.
"We are more than 15 members and every member has to bring a local breed of chicken to be considered active", she explained to a Community Green radio reporter.
Asuman Ssembatya from Nabidondolo listeners' club says the radio has mobilized communities towards working together. He believes working as group will quickly transform communities.
National Association of Professional Environmentalists (NAPE) through the various Community Green Radio programs encourages communities to engage in schemes that aid Environmental Conservation and activities that improve their household income and conserve the environment.