OIL REFINERY RESIDENTS IN HOIMA SHARE COMMUNITY MOBILIZATION EXPERIENCE WITH NATIONAL ASSOCIATION OF PROFESSIONAL ENVIRONMENTALISTS (NAPE)
Tuesday, July 19th, 2022 | By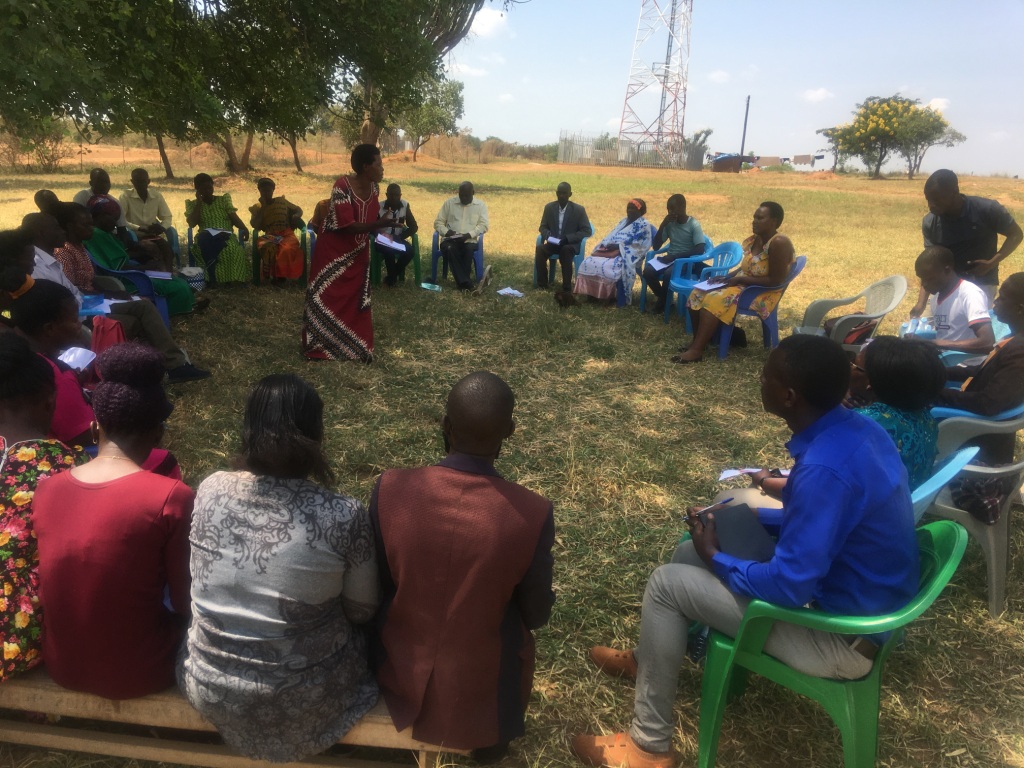 Oil refinery residents organized under Oil Refinery Residents Association (ORRA) in Hoima district, western Uganda have conducted a training to share their experiences on how to carry out community mobilization with National Association of Professional Environmentalists (NAPE).
The meeting held on 14th June, was attended by NAPE staff together with oil refinery affected residents in Hoima district. The training focused on youth, persons living with HIV, PWDs as the most vulnerable persons who are left out in the development processes thus escalating conflicts and discrimination.
ORRA has been at the forefront of the fight against conflicts and human rights violations caused by the oil refinery development since 2012. They have been pushing for fair compensation and improved standards of living after they were evicted from their land by government to pave way for oil refinery.
Ms.Abigaba Esther, the community mobilizer under ORRA says mobilizing communities to fight against government decisions that oppress them requires courage and team work by the community representatives for the voices to be amplified and heard. She noted that women are the majority in communities and they need to be involved and organized in groups to be able to support each other and be confident.
Ms. Abigaba notes that women groups, local leaders, religious leaders, village health teams and radio have become best channels through which the communities are mobilized.
"As leaders we were receiving threats from government but we did not bow to pressure. The government would come with predetermined decisions but we would stand on our feet and refuse. In the long run, this would motivate the communities we are representing," said Ms.Abigaba.
Eric Tukamuhabwa, the chairperson of the elderly in Kigaaga village in Kabaale Sub County said the elderly and the people living with HIV/AIDS are still discriminated when it comes to community mobilization. He explained that they need to be brought on board through leaders of special interest groups who can easily talk to them and understand their needs.
Gad Ambrose, the Hoima district Chairperson for People Living with Disabilities said there is a need to fight against the barriers of people with disability in development such as discrimination and segregation to be able to fully involve them.
Joan Akiiza, the NAPE Legal Officer said the engagement was full of learning and sharing experiences which can be adopted to help NAPE as an organization to mobilize local communities and reduce conflicts.