Oil watch Africa members appreciate Community Green Radio's efforts in mobilizing communities to conserve the environment
Wednesday, September 21st, 2022 | By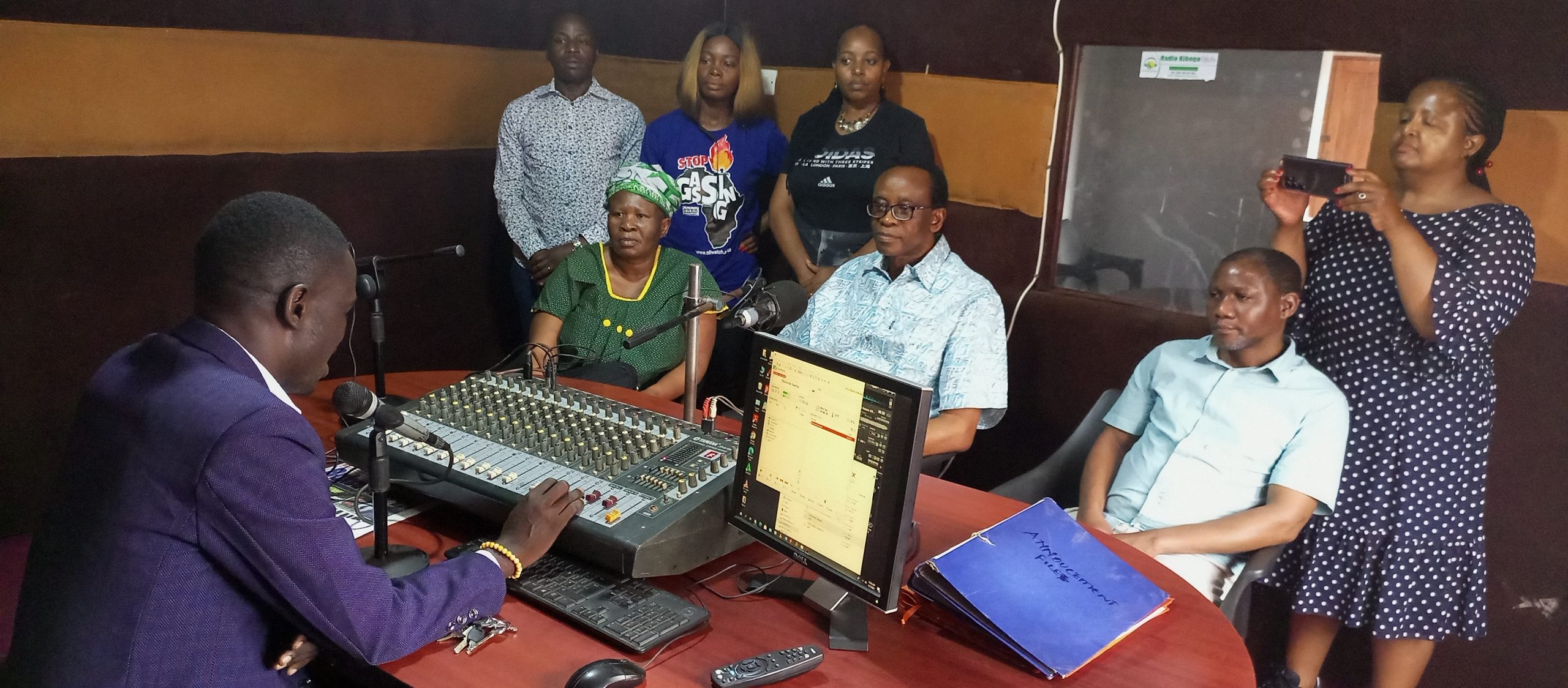 Members of Oil watch Africa, on September 7 2022, paid a courtesy visit to Community Green radio at the radio's head offices in Kiboga District, central Uganda.
The team that visited the radio comprised of Mr. Joram Iuseb, Indigenous Peoples of Africa Co-ordinating Committee (IPACC), Namibia, Ms. Thuli Makama, Oil Change International (OCI), Swaziland, Ms. Makoma Lekalakala, Earth life Africa, South Africa, Ms. OduduAbasi Asuquo, Oilwatch Africa, Nigeria, Mrs. Salome Nduta, Coordinator Oilwatch Africa, Kenya and Mr. Nnimmo Bassey, Health of Mother Earth Foundation (HOMEF), Nigeria.
They appreciated the radio's work in promoting and supporting communities from the oil and gas region in Uganda to protect their environment, land and human rights against oil, gas and other related projects abuses.
"we are delighted to see the work the radio is doing to conserve nature and we encourage you to continue with the job," said Mr. Nnimmo Bassey who led the team.
They also visited other organizations working on environmental conservation and those fighting to protect mother nature.