ROTARY CLUB RECOGNISES COMMUNITY GREEN RADIO'S MOBILISATION EFFORTS TOWARDS THE CANCER RUN 2023
Thursday, August 31st, 2023 | By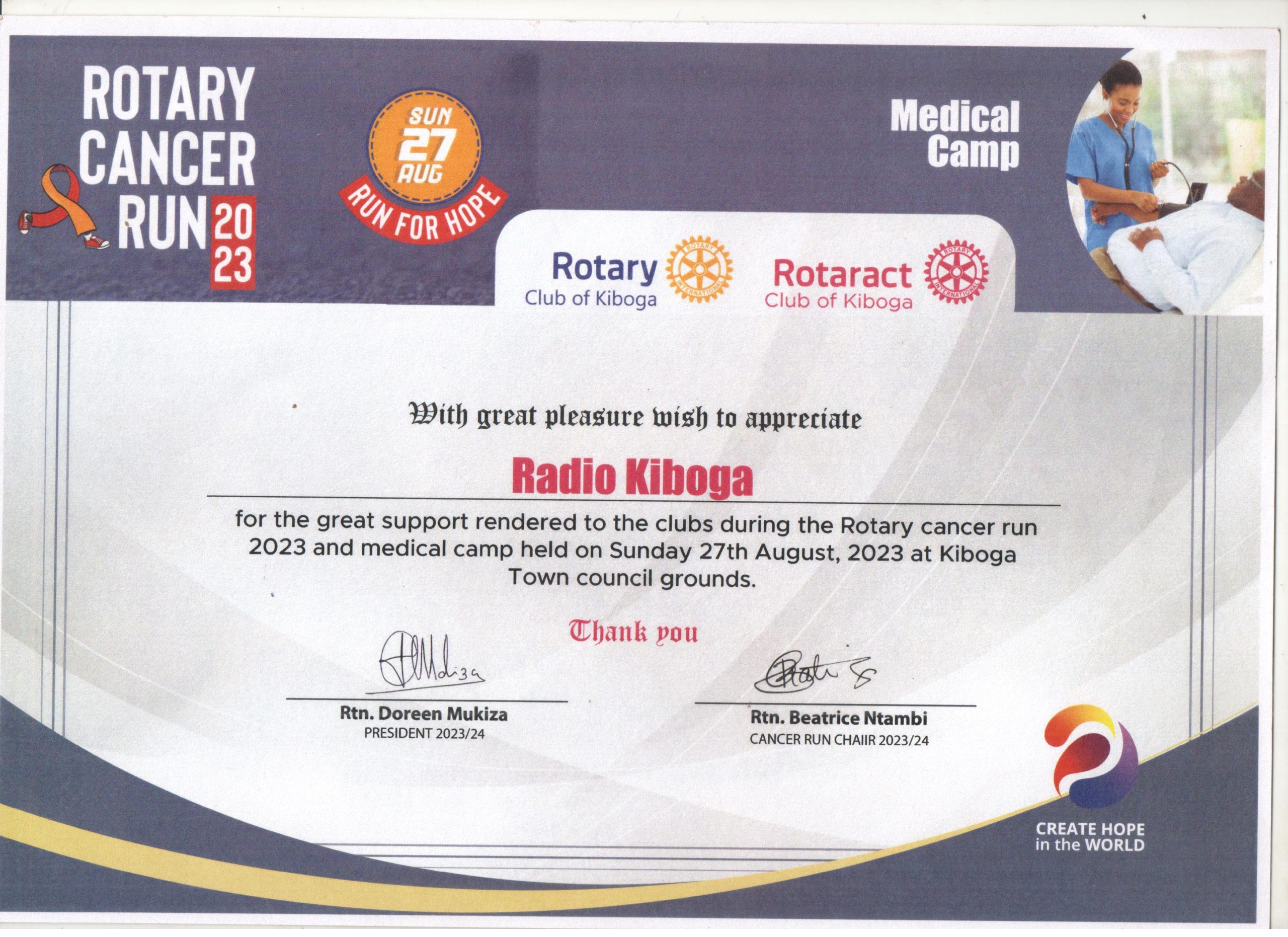 Community Green Radio has been recognized for its contribution towards Rotary Cancer Run 2023 in Kiboga and the surrounding districts that saw Rotary Club of Kiboga raise 7.8 million shillings. The money will be used to facilitated the construction of a cancer clinic at Nsambya Hospital.
The radio Radio supported the club by arising awareness about the event which was held on 27th August through radio talk shows and adverts.
Rotary club of Kiboga awarded the radio with a certificate of appreciation. The certificate was handed over to the radio staff by Kiboga Rotary President, Ms. Doreen Mukisa at a function that was held at Kiboga Town Council Playground.