Women-led advocacy drama educating local communities on environmental conservation in the Oil rich region of Uganda
Monday, August 15th, 2022 | By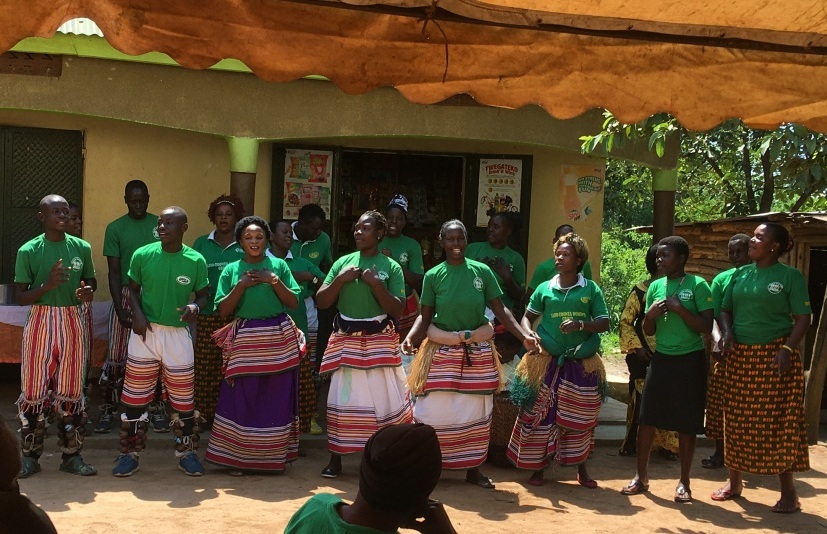 Communities organised through Community Green Radio listeners clubs in Kigaaga village in Hoima district are using drama to address the extensive ecosystem degradation and increasing urbanization that is altering human relationship with nature.
The listeners are educating the masses by composing advocacy drama with messages encouraging communities to plant more trees and save the remaining forests to avert the impacts of climate change.
Kigaaga village is adjacent to Uganda's proposed oil refinery land and the second international airport- Kabaale International Airport, that is currently under construction.
Joram Basiima, the chairperson of Kigaaga listeners club says the developments have led to flock of people to the area thus putting pressure on the available natural resources.
He explains that trees are being cut and land being divided into small portions due to increasing urbanizations.
"People have cut down trees and this place is being upgraded into urban set up and attracting many people," said Joram.
Vastina Tumwebaze says club members are currently conveying their messages of environmental conservation through advocacy drama.
While meeting the radio staff Tuesday, the listeners' club members said the drama attracts people who then learn through edutainment and put into action what they have learnt.
Adolf Mbaine, the Makerere university lecture who visited the listeners clubs said he was happy that the communities are actively participating in environmental conservation through edutainment.
He said they should use the radio to get more information on what is taking place in the country
Allan Kalangi, the overall manager for sustainability school asked the listeners clubs to encourage more members to join the club so that they can learn and listen together.